NOW HIRING - TECH POSITIONS
Motorcycle Mechanics Wanted - Apply now
MPH - is looking to fill 2-3 motorcycle tech positions. Entry level to Experienced wanted. If your looking for a career in motorcycle repair, tuning we have it all. Must have technical ability to perform basic services, oil change, tire changes, removal and installation of misc. parts. The understanding of basic systems like brakes, electrical, and diagnostics required.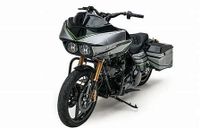 MPH in Peninsula, OH offers a wide selection of parts, services, and equipment for most makes and models of Harley Davidson, Metric, Sport and Touring motorcycles. We provide:
If you want your motorcycle to run, ride, and handle like you have never imagined, feel free to reach out to us! You can give us a call at (330) 922-8000, send us an email at [email protected], or fill out our contact form if you have any questions.